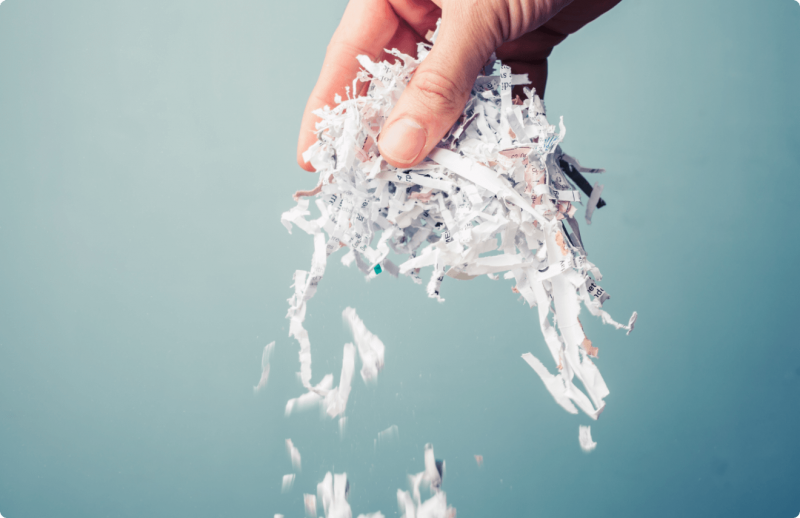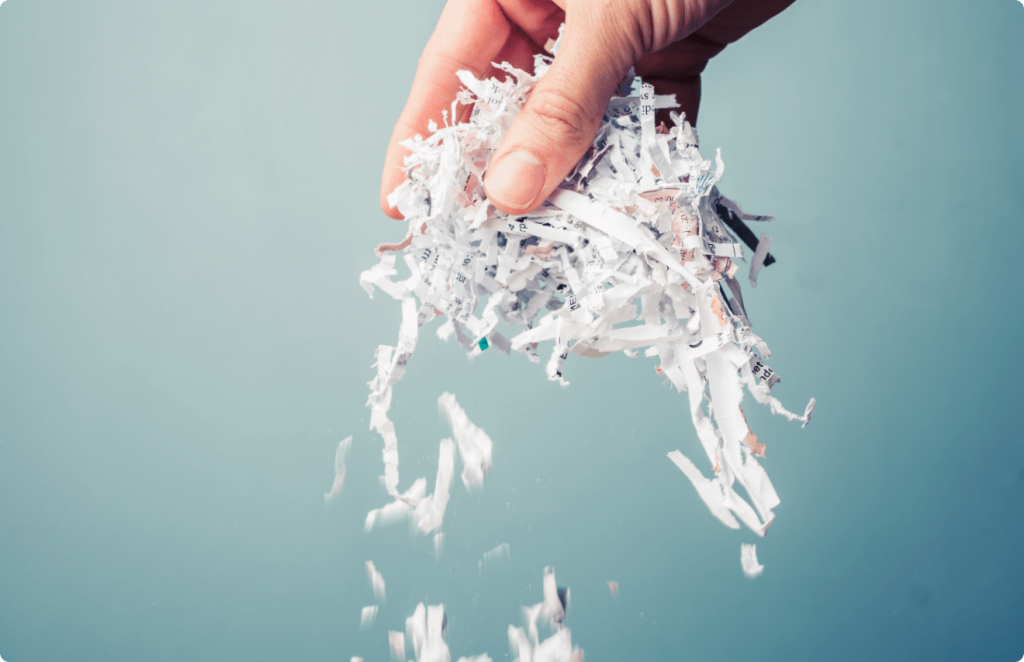 Do you need confidential personal or business documents destroyed?
We provide professional confidential destruction of personal, client or business records for complete peace of mind.
Make sure your confidential personal or business documents don't fall into the wrong hands with our secure, environmentally responsible document destruction services.Trust us with your confidential document destruction. We will dispose of your documents in a secure, timely manner, so you can rest assured all sensitive information remains confidential. Whether you need business, client or personal documents destroyed, it's better to shred than to be sorry, not to mention you'll also be helping the environment – win-win!
Why Choose Squab?
Our paper shredding services are available to all of our customers.
The Squab Difference
How does confidential paper shredding work?
Hassle-free shredding at your convenience is easy thanks to our simple four-step process.
Start by ordering your shredding sacks online. Collect them from our store, or let us deliver them to your door. Alternatively you can use your own sacks. Fill the sack(s) with paper (up to 16kg), seal and return them at your convenience. Trust us to destroy them permanently and confidentially. You'll receive your certificate of destruction, upon request.