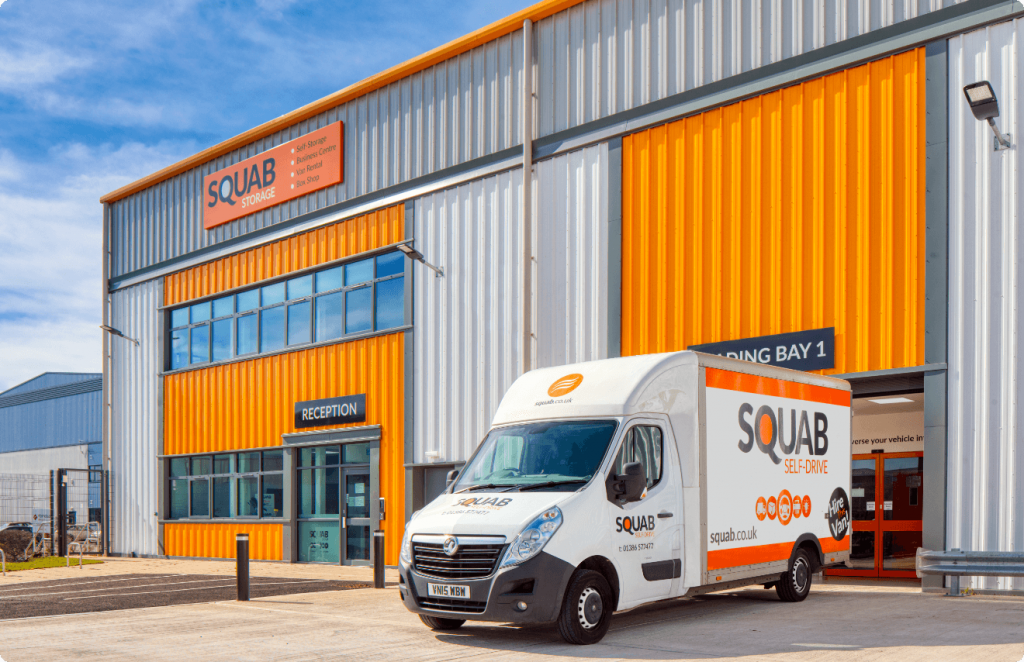 If you're happy to move on your own, but need a larger vehicle…
We offer a range of self-drive vans for hire at reasonable rates, with unlimited mileage within the UK and full insurance protection.
Choose from the nifty Vauxhall Vivaro, larger VW Crafter or the Luton-sized vehicles depending on your needs. While all have excellent access, the Luton offers a large loading space which means fewer trips, and comes with tail lifts and a lightweight ramp for easier loading and unloading. Tie rails allow you to secure items in place.
Why choose Squab Storage?
Our van hire process is easy, affordable and flexible for everyone.
The Squab Difference
You'll find the right vehicle in our van hire range.
Whether you're moving a few items round the block or a household contents around the country, we have the right van for you.
For smaller loads up to 800 kg, you can't beat the Vauxhall Vivaro which has excellent fuel economy and the comfort of a car. If you have more to carry, the VW Crafter handles up to 1150 kg and is easy to manoeuvre with plenty of height and loading space. For larger loads up to 1200 kg, our Luton-sized vehicles allow you to fit more in. For really big moves, we recommend our professional removalist services.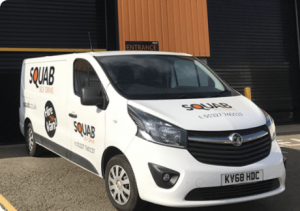 Vauxhall Vivaro
200 cu ft and payloads 800kg
Perfect if you require short term use of a van which is practical.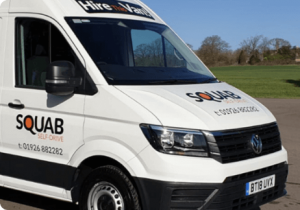 VW Crafter
480 cu ft and payloads up to 1150kg
The Crafter is ideal if you need to hire a larger van for moving big, bulky items.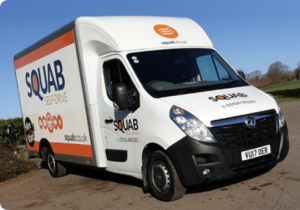 Luton
600 cu ft and payloads 1200kg
You can fit more into Luton's than most standard-sized vans. Perfect when moving smaller items.