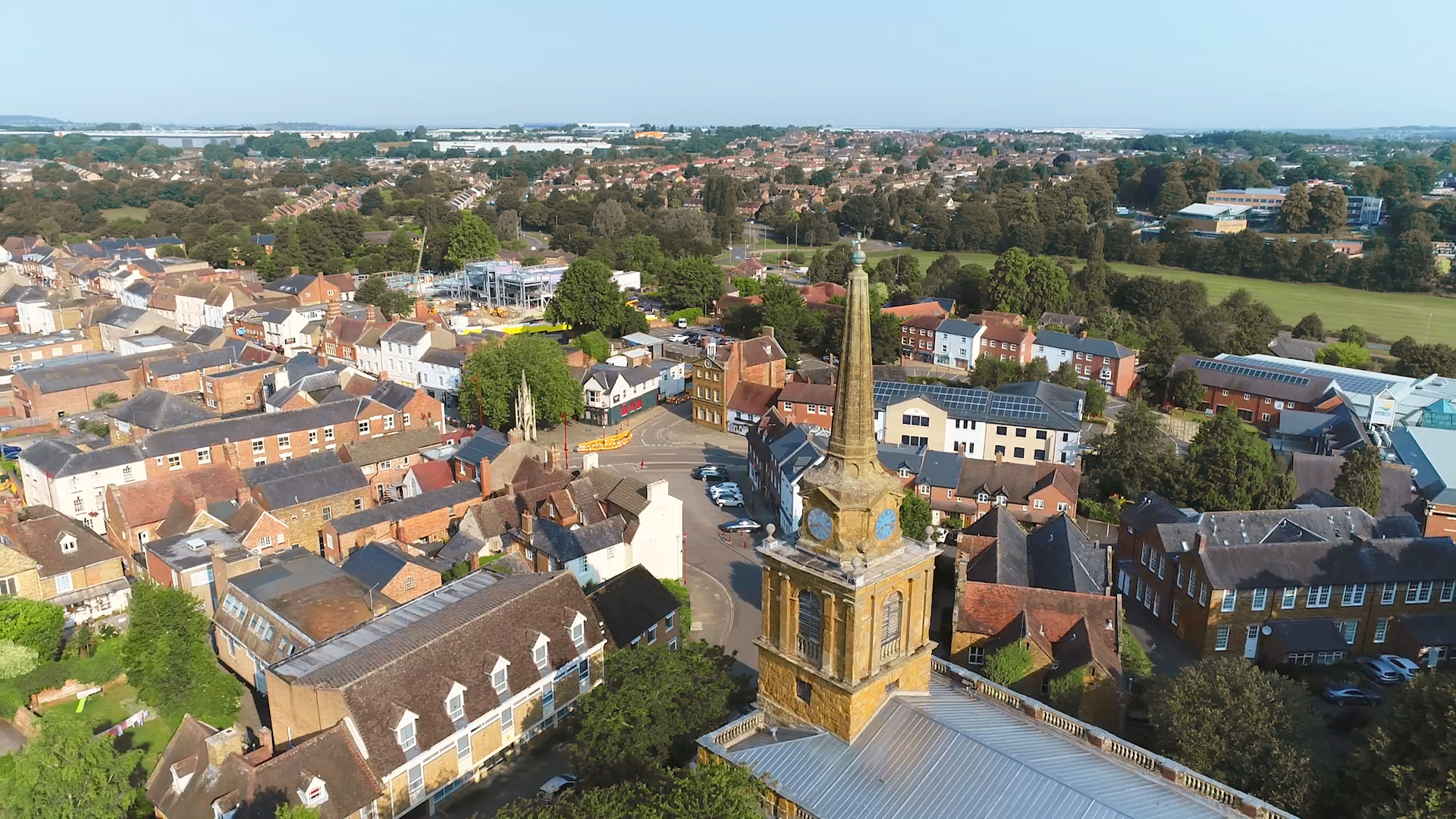 Sure, Daventry probably isn't at the top of your "I must live there one day" wish list, but it's under no illusion; it's not on the Gold Coast or nestled within the Bahamas. It is, however, a vibrant little market town with lots of history and shed loads to do if you're a busy family. And that actually makes it a great place to live. Based close to the border of Warwickshire, Daventry has a population of just over 25,000 and is the sixth largest town in Northamptonshire. It's commutable to London (75 miles, to be exact), and a stone's throw from a number of lovely Warwickshire and Northamptonshire villages. So, if you're considering moving to this conveniently located and pretty market town, here are five reasons to seal the deal.
You'll have loads of places to visit - right on your doorstep
One of Daventry's biggest strengths really is its proximity to other locations. This is what has made it a popular destination for commuters and businesses. Set yourself up in Daventry, and you're close to but not too far from (or too near to, for that matter) London, Leamington Spa, Leicester, and, if you're up for some serious shopping, Milton Keynes. A train station at nearby Long Buckby will get you to everywhere you need to be for those random last-minute escapes.
It doesn't cost much to live there
Like everyone these days, the cost of living will doubtless be at the top of your mind, and Daventry offers good news for home seekers. The house prices in the town sit at the country's average, but there's also high employment rates, great school places for everyone, and relatively low crime rates. What's more, you'll find plenty of cheap but awesome eating out opportunities and affordable nurseries and kiddy daycare. There are some serious benefits to living outside of the bigger cities!
There's still a library
You'd think in this digital age of social media and endless streams of online content that libraries would be a thing of the past. Not so. Daventry is one of the few towns to retain a library that's open seven days a week. And there's something rather comforting about that if you're a parent, an avid reader, or someone who likes the more traditional things in life. Daventry's library also features free activities for kids and numerous clubs at weekends.
It's the perfect family location
Thanks to those low crime rates and affordable house prices, Daventry is a great location for young families. There's a great leisure centre, skate park, tennis courts, and plenty of toddler groups. Daventry is also growing, with a cinema being built. A £12.5m investment will create a four-screen cinema complex with new restaurants and a public square, creating a new leisure destination. Put it this way: if you move to Daventry, the kids won't get bored easily, and for most parents, that's reason enough!
Daventry Country Park
Everyone loves a good country park, and Daventry has a fantastic one of its own. You can feed the ducks, picnic, walk the dog, lose time with the kids in the adventure playground, or use it as your exercise location. The best news? Daventry Country Park is totally free, and Green Flag award-winning! If we've whetted your appetite and you're now ready to head to Daventry for your next life adventure, you may need help getting there. If so, please do not hesitate to
contact the Squab team
for everything from removals to box shopping!