Removals in Kenilworth
A family run business, we are situated just a few miles away from Kenilworth, a small market town located in the heart of the Midlands which is easily accessible from all over the world. Kenilworth boasts a wealth of shops and excellent schools, along with plenty of nature and some of the most magnificent castle ruins in the country to explore.
We can offer you a wide range of removal and storage services to suit you whatever your needs, schedule or budget. Whether you are moving a single item, a full house or your office just down the road or overseas, we are confident we can deliver a high quality of service and customer experience.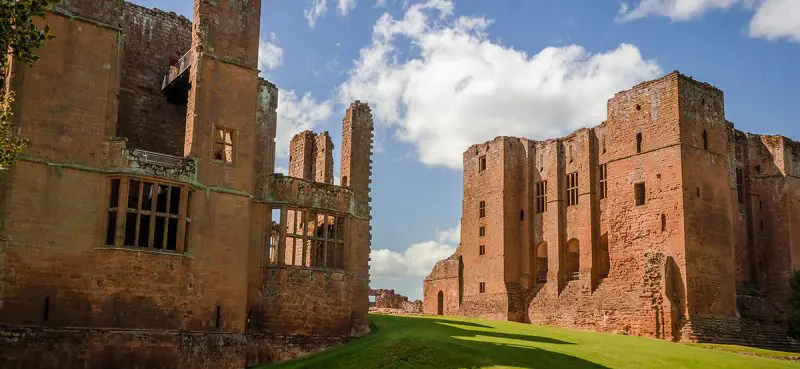 Moving can sometimes feel like a big challenge, but with our skilled team of movers, your move to your new home or office can be made easy.
At Squab Removals, we're all about giving our customers top-quality moving and storage services. Our moving team is fully trained and has years of experience, from packing up your stuff safely, to getting it all to your new place.
We know how much your belongings mean to you, so we take good care of them. Whether your move is just around the corner or a long-distance one, we can handle it, no matter the size.
We have a range of services to suit exactly what you need. This includes packing, unpacking, loading, unloading, and even storage. And if you've got special items like a piano, artwork, or need help with assembling or disassembling furniture, we can do that too.
We're really proud of the quality of service we give our customers. Whether it's moving a single piece of furniture down the street or a full house removal across the country or even overseas, we're sure we can provide you with a great moving and storage service. To keep getting better, we always put back into our facilities and our team.
Don't let moving stress you out. Let our experienced team do the hard work and make sure your move goes smoothly.
Give us a call today to set up your move and experience the best removals company in Kenilworth.
Our Removal Services In Kenilworth Include:
Free home survey- Our trained surveyor will provide you will help and advice – wherever possible we will visit your property and provide you with a free home survey – book now
Packing Service- Take the stress out of packing your belongings by letting our trained, experienced crew, do the hard work for you. We can provide a full packing service or fragile items only. We can also 'export wrap' those items that need additional protection.
Removal service- From one item to a full house move, our trained crews will provide you with a quality service and always wrap, stack and move your items with care.
Storage services- There are various storage choices – our flexibility with these services ensures that we get a solution to suit your needs and we also provide a handy inventory for additional peace of mind.
Specialist services- We are able to move all types of pianos and antique furniture…please contact us for more information about our specialist services.