Removals in Dorridge and Knowle
At Squab Removals, we are ideally located to provide top-quality moving services to customers in both Dorridge and Knowle, making your relocation a seamless and worry-free experience.
Dorridge and Knowle may be situated in the West Midlands today, but they hold a rich historical connection to the county of Warwickshire.
These villages are renowned for their idyllic beauty, featuring stunning walking routes, particularly along the tranquil Grand Union Canal. Moreover, the presence of the Historic National Trust Properties like Packwood House and Baddlesley Clinton adds to their allure, making Dorridge and Knowle some of the most sought-after property locations in the country.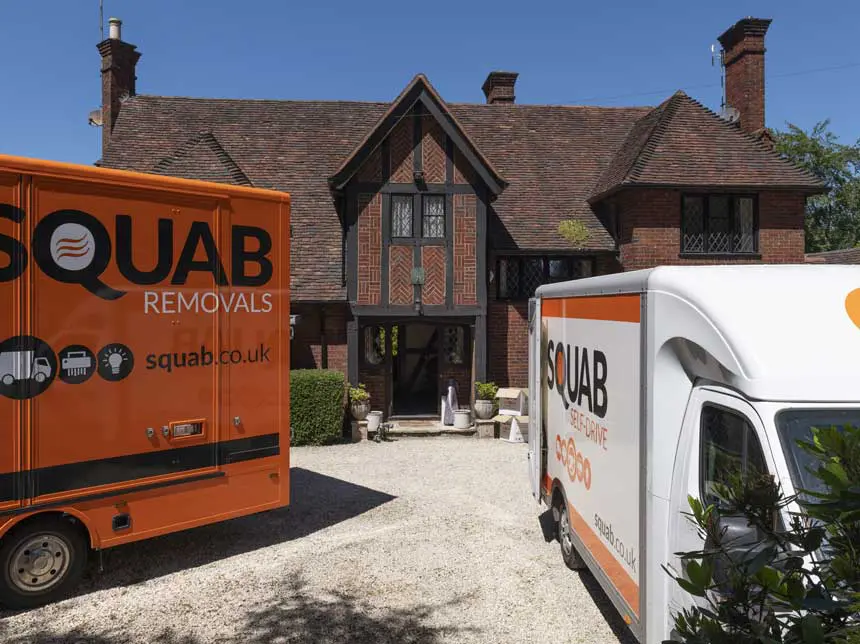 Our convenient proximity to Dorridge and Knowle ensures that we are perfectly situated to offer the high-quality moving services we're known for. Whether you're relocating within these charming villages or venturing further afield, our dedicated team is here to make your move a success.
At Squab, we understand that your possessions are not merely items; they are an integral part of your life's story. That's why we handle each item with the utmost care and respect, ensuring its safe arrival at your new destination.
Our comprehensive range of services is tailored to meet your unique needs. Whether it's a home or office relocation, we have the expertise to handle moves of all scales. Our skilled team takes care of every detail, from carefully packing your belongings to unpacking them at your new location.
If you require storage, our state-of-the-art facilities offer a safe and convenient option. Whether your journey is short or far, we have the resources to ensure a smooth transition. From valuable antiques to delicate items, our experts are trained to handle specialised items with precision.
Our commitment to professionalism, transparent pricing, and clear communication is unwavering. We go the extra mile to ensure your move is a success, making us the trusted choice for removals services in Dorridge, Knowle, and beyond.
Contact us today to schedule your move and experience the difference of a stress-free and efficient relocation with our dedicated team.
Our Removal Services In Dorridge and Knowle Include:
Free home survey – wherever possible one of our trained surveyors will visit your property and provide you with a free home survey.
Packing Service – take the stress out of packing up your belongings. We have an experienced team ready to do all the hard work for you and pack your items with the care they deserve. If you have items that need additional protection we can provide an 'expert wrap' solution.
Removal service – our trained crew is on hand to move your items with care – whether it's a handful of items, or a full house move.
Storage services – if you need storage at any point during your move, we have a variety of different sized rooms available to help you free up space and make life go a bit more smoothly.
Specialist services –

from piano removals to moving fragile antique furniture – contact us if you have any special requirements.