Removals in Evesham
Nestled in the heart of Worcestershire, the charming town of Evesham holds a unique allure, combining picturesque landscapes with a rich historical tapestry. At Squab Removals, we take pride in being your trusted moving partner, offering top-tier removal and storage solutions to make your transition to, from, or within Evesham seamless and stress-free.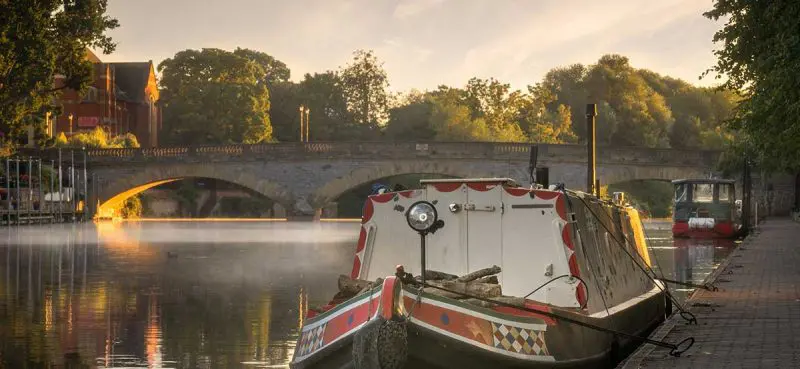 Our comprehensive range of services is meticulously designed to accommodate various requirements, whether you're relocating your household or business. From expert packing and secure transportation to the specialised handling of delicate items, we provide a comprehensive suite of services to ensure that your belongings arrive safely and in pristine condition at their destination.
At Squab, we understand that your possessions are more than just objects; they hold sentimental and practical value. Hence, we treat each item with the utmost care and respect, ensuring your peace of mind throughout the moving process.
Our commitment to professionalism, transparent pricing, and clear communication is unwavering. We go the extra mile to ensure that your move is not only efficient but also enjoyable, making us the preferred choice for removals services in Evesham and beyond.
Choose Squab as your moving partner and experience the difference of a smooth and hassle-free relocation. Contact us today to arrange your move and embark on your journey to, from, or within Evesham. Your new beginning starts here.
Why not move to Evesham?
Squab prides itself on combining a high quality and professional removals and storage provision, with a competitive pricing structure. With our own BAR qualified trainer, as well as a unique training house onsite, we make sure that all of our employees are trained to BAR standards.
Our knowledgeable, thoughtful and efficient team will take the stress out of your home or office move, particularly if you opt for our full packing service! No move is too big or too small for Squab. Whether you live on a busy Evesham town centre street, or out in the Worcestershire countryside, our calm, skilled and highly trained removals crew will ensure your move is carefully and expertly undertaken. One of our surveyors will visit your property to conduct a free and thorough survey to determine the vehicles, packing materials, staffing requirements and costs for your move, as well as to assess the property's ease of access. Access at the destination address will also be researched.
We understand that moving is a major project for our customers and we assure you that we will take the utmost care with your possessions and we will use industry approved wrapping materials and techniques and special protective covers for items such as beds, furniture, carpets, bannisters, doors, pianos…
Squab proudly carries the British Association of Removers logo giving our customers peace of mind in terms of our code of conduct, and the quality of service we provide. If you would like to find out what previous customers think of Squab's removals and storage services, visit the testimonials area of our website to read their reviews. Alternatively, you can read our customers' experiences by visiting www.referenceline.com and searching for Squab.
Here at Squab, we customise our services to suit individual needs and budgets. If you wish to keep costs lower and do the moving yourself, we also offer the option to hire our specially equipped Luton sized vans.
So, whether you're planning a move within the Evesham area, or to somewhere much farther afield, minimise the hassle of your relocation and contact a member of our team at Squab Removals to book a free, home or office removal survey and get the process started!