If you are looking for a reliable, high quality home or business removals service in Banbury or its surrounding villages in the Cherwell district, then Squab Removals is the local, trusted company to contact for a service covering North Oxfordshire.
Our dedicated team of professionals is here to make your relocation experience smooth, efficient, and hassle-free. Whether you're moving locally or planning a long-distance move, we have the expertise and resources to handle your every requirement.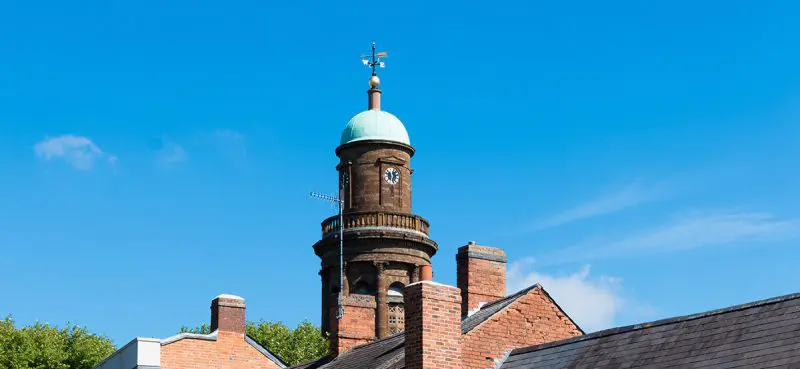 At Squab Removals, we understand that moving can be a daunting task. That's why our primary goal is to provide you with a reliable and personalised moving service that caters to your unique needs. With years of experience in the industry, we have established ourselves as a leading removals company for Banbury, committed to delivering exceptional customer satisfaction.
Our highly skilled movers are equipped with the knowledge and expertise to handle all aspects of your move. From carefully packing and securing your belongings to transportation and unloading, we ensure that your possessions arrive safely and intact at your new destination. You can trust us to treat your belongings with the utmost care and respect throughout the entire process.
We offer a comprehensive range of services tailored to meet your specific requirements. Our services include packing and unpacking, furniture disassembly and assembly, loading and unloading, and specialised item transportation. Whether you need assistance with fragile items, valuable artwork, or large furniture pieces, our experienced team has the skills and equipment to handle them with precision and care.
we take great pride in our commitment to customer satisfaction. We strive to exceed your expectations by providing reliable, efficient, and cost-effective solutions. Our dedicated team will work closely with you, ensuring clear communication and attention to detail at every stage of your move.
Experience a stress-free and efficient move – contact us today to discuss your upcoming relocation in Banbury. Our friendly team is ready to assist you and provide a customised solution that meets your specific moving needs. Let us take the burden off your shoulders and make your move a seamless and enjoyable experience.
Why not move to Banbury?
Banbury is a market town famous for its 'Banbury cakes' and of course the nursery rhyme immortalised by 'The Fine Lady Upon a White Horse' statue near Banbury Cross. Being so close to Junction 11 of the M40, places Banbury in the commuter belt for those working in London and Reading. The town boasts a healthy quota of both residential and commercial properties.
Demand for removals services in Banbury such as those offered by Squab is naturally high, and Squab has the ability to offer competitively priced tailored moving solutions for all sizes and types of domestic property moves, as well as small to medium sized business moves.
The service offered by Squab Removals is flexible too. We can handle as much, or as little of the moving process as you desire. We can either manage the entire move, including an expert packing service, or for those smaller house or office moves, we also offer a van rental service enabling you to move yourself. Furthermore, we can provide all the packing materials you require. Exceptional short and long-term storage facilities are also provided by Squab – we are based just off Junction 12 of the M40, near Gaydon close to the Warwickshire/Oxfordshire border.
As BAR members, you have the reassurance that we offer an efficient service with high levels of quality assurance through our British Standard BS EN 12522 for removals as well as BS EN 14873, the European-wide standard for Storage of Furniture and Personal Effects.
Please get in touch for a no-obligation survey and for further details on our Banbury removals service.