Removals in Daventry and Woodford Halse
At Squab Removals, we're a privately owned and family-run removals business proudly offering an array of moving solutions to both domestic and commercial customers based in the thriving town of Daventry and Northamptonshire villages, including the charming locales of Woodford Halse and Weedon.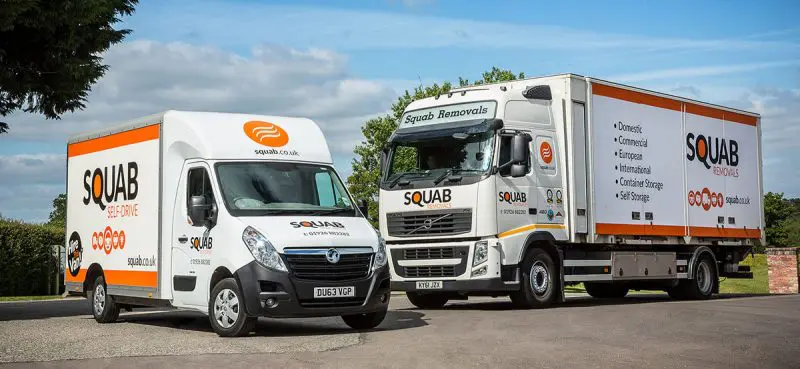 As a family-owned business, we understand the importance of a personal touch in every move. Our commitment to excellence is exemplified by our British Standard Kitemark accreditation, signifying our dedication to upholding the highest industry standards and delivering a service that is both reliable and professional.
The town of Daventry, with its rich history and thriving community, serves as a focal point for our removals services. Nestled amidst the scenic landscapes of Northamptonshire, it's a place where tradition meets modernity, making it an attractive destination for residents and businesses alike.
The idyllic village of Woodford Halse and the historic town of Weedon add to the vibrant tapestry of Northamptonshire. Whether you're moving within these charming locales or venturing to new horizons, our removals expertise is designed to make your journey smooth and stress-free.
Our comprehensive range of services is tailored to cater to your unique needs, whether you're relocating your household or your business.
At Squab, we believe that your possessions hold not only material value but also sentimental significance. We treat each item with the utmost respect and care, ensuring it arrives at its destination unharmed.
Our dedication to professionalism, transparent pricing, and open communication is at the core of our service. We aim to exceed your expectations, ensuring a seamless and enjoyable moving experience.
Whether you're a resident of Daventry, Woodford Halse, Weedon, or any neighbouring village, Squab Removals is your trusted partner for relocation. Contact us today to arrange your move and discover why we are the preferred choice for removals services in this picturesque region and beyond.
Why not move to Daventry and Woodford Halse?
Locally based near the Warwickshire/Northamptonshire border, Squab combines a quality removals and storage service, with a competitive pricing structure.  With Squab you get an unrivalled moving service and value for money, taking the hassle out of your home or office move, however large or small your property is.  From small to medium sized commercial properties and town houses of all sizes in Daventry, to rural village dwellings in Woodford Halse and picturesque Hellidon, we offer an affordable removals service and a highly skilled removals crew to suit the scale and complexity of the project.
Squab proudly carries the British Association of Removers logo giving our customers peace of mind in terms of our code of conduct, and the quality of service we provide.  Those looking for unbiased, independent reviews about our removals service can also read what our customers have to say on www.referenceline.com
We understand that moving into a new home is a major event and we take the very best care of your personal possessions, through the use special protective coverings.
Call Squab for a free home removal or office survey to any address in Daventry or neighbouring West Northamptonshire villages, or for further information about our supplementary services, such as packing, packing supplies and insurance.