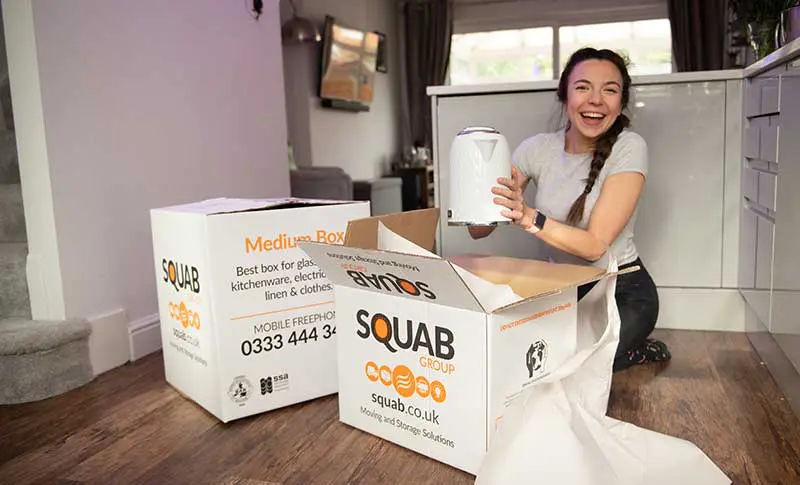 We're experienced in quality moves of all sizes and locations
Whether local, national, or international, Squab takes pride in each and every move, which is why we were named Domestic Mover of the Year 2017 & 2018.
We offer a range of services to suit your requirements, from single item moves using our small moves service, through to a fully managed moving service, which may include packing/unpacking services, disposing of bulky items, and cleaning services if required. Yes, we really do take care of everything!
How it works
Our removals service is as simple, affordable, and downright sensible as it should be.
The Squab Difference
We value our customers and provide top-notch services
It's not just a job to our team, but a career – and that makes a huge difference for you. We conduct more than 500 moves each year, which gives us the experience needed to make yours a success.
From low-loader vans to drop-body lorries and insurance of up to £250,000, Squab makes a huge difference. It's why we hold three quality standards and have won numerous awards.
Our location between Leamington Spa, Stratford Upon Avon, and Coventry means we're ideally positioned to help you with your move.