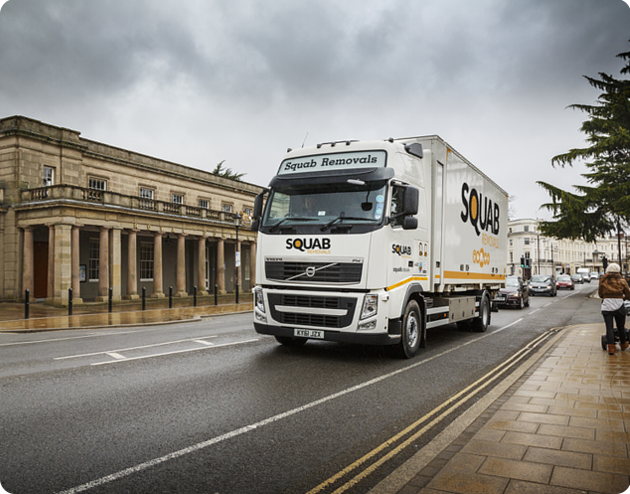 In 2017, Royal Leamington Spa (to give it its full name)
was voted the happiest place to live in the UK
. A 'strong sense of belonging' was cited as one of the top reasons for putting it on such a pedestal, and if you've lived there for any amount of time, it's not hard to see why. At the time of the vote, the mayor claimed that Leamington Spa "has it all", but is that true? If you're considering moving to Warwickshire and Leamington is in your sights, we've picked out a few reasons it's probably a very good option.
A little bit about Leamington Spa
Based in the heart of Warwickshire, Leamington was originally a small village known as Leamington Priors (that explains where 'The Royal Priors' shopping centre got its name from, then). During the 18th century, it grew into a spa town thanks to the popularisation of its water which was thought to have medicinal qualities (there's still a tap in the centre from which you can drink if you fancy giving it a go). With
a population of nearly 50,000
, Leamington is a vibrant, busy little town that's instantly recognisable thanks to the Regency architecture and largely unbranded white building frontages.
Five reasons Leamington could be your next home
If you're reading this blog, it's probably because you've got Leamington in your sights as a potential home destination... but maybe you need a little more convincing. Here are five reasons it probably should be the place in which you set up camp.
You can't look past Jephson Gardens
In fact, you can't help but walk through the Victorian park which sits right in the heart of Leamington. Sure, it's busy most days, but that's for good reason. It remains one of the prettiest parks in Warwickshire thanks to 140 species of trees, the lovely Aviary Café, and the presence of the River Leam, which runs proudly through it. If you fancy a bit of a trek, you can even pick up the canal walk from Jephson Gardens which eventually leads you to Warwick Castle.
The town centre (particularly if you're fond of a coffee)
Leamington town centre is largely unspoilt, thanks to white-fronted buildings which are adorned with only the smallest amount of branding from the shops and chain restaurants that occupy them. There's plenty of wonderful little independent shops to explore, too, but you'll also find a wealth of coffee stops. If you're a remote worker, freelancer, small business owner, or just someone who likes to spend time in a vibrant town centre community, Leamington takes some beating.
The Royal Pump Rooms
Opened in the 18th century, The Royal Pump Rooms still stands tall and proud today and can be visited to get a sense of Leamington's rich history. In fact, Leamington was one of the most popular spa towns in Europe back then, thanks to the mineral-rich 'healing' waters that could be found there. The Pump Rooms are no longer active, but you will find a lovely art gallery and museum there if you fancy visiting, and the adjacent park is a fantastic place to relax in the sunshine.
Endless street markets
People who live in Leamington will be aware of the regular street markets that take place throughout the year. Whether its a Christmas market, carnival, or the annual food festival, chances are, you'll often happen across some form of market or event taking place in the centre of Leamington. And, if you fancy some more contemporary shopping, the Royal Priors shopping centre has nearly everything you need.
The history and architecture
It really is worth dwelling on this part of Leamington, because the history and architecture is what sets it apart from other towns. You'll find hundred of Regency buildings throughout the centre, but there are other little gems of history, too, such as the first ever British Lawn tennis club founded in 1872 which is still there today. Leamington Spa isn't all about the centre - there are so many attractive and well-priced areas in which to live scattered on the outskirts. It makes it a perfect place to live, no matter your situation, budget, or requirements. Have we convinced you to move to this beautiful Warwickshire town? Need help getting there?
Give the Squab team a call
- we know it like the backs of our hands!